Welcome to The Pawty Bus Dog Shuttle Service!
The Pawty Bus is a pick-up and drop-off dog taxi service
We understand life can get busy for you and your dog and that's why we are now offering local one way or round trip dog shuttle service.
Think of us as your local neighborhood dog taxi. Based out of Iowa City, our professional pet transport service makes sure your dog is shuttled safely and on time to all appointments.

Our pet shuttle service will pick up your dog and take them to and from daycare, grooming, veterinarians, boarding facilities. Give us a call to fetch your dog for their appointment.

All breeds are welcome on the dog shuttle, and we accommodate special requests to make sure your furry friend is at ease. Our transport vehicle is always clean and disinfected, as well as equipped with central air conditioning and heating to keep your pet comfortable.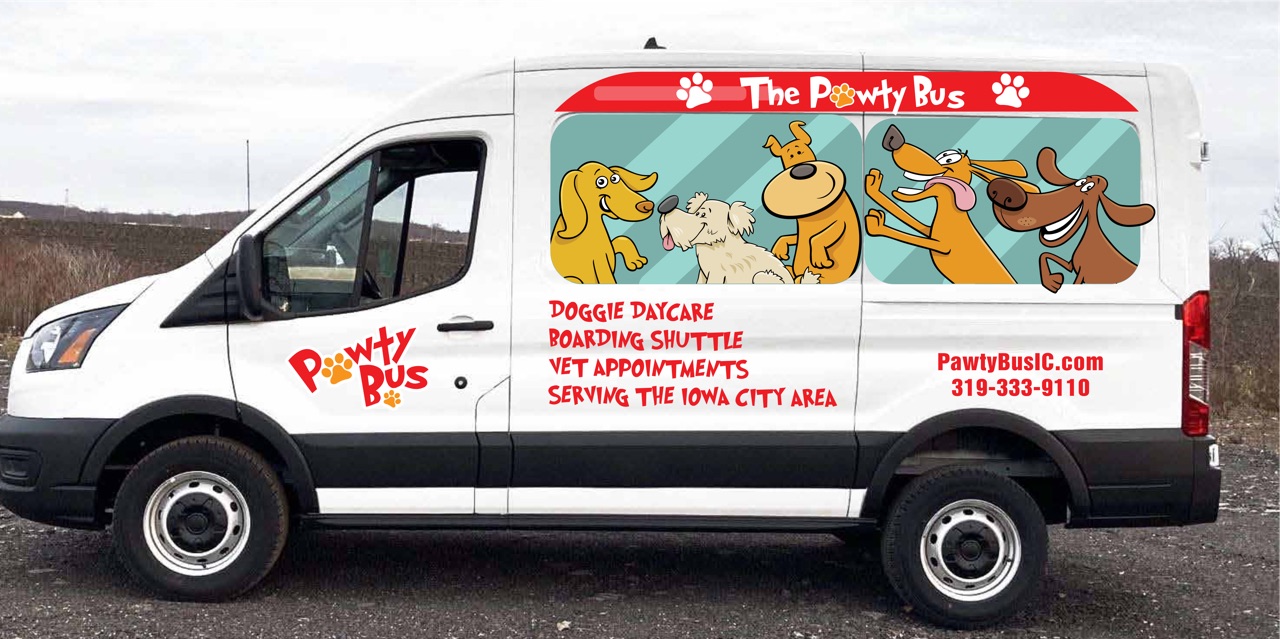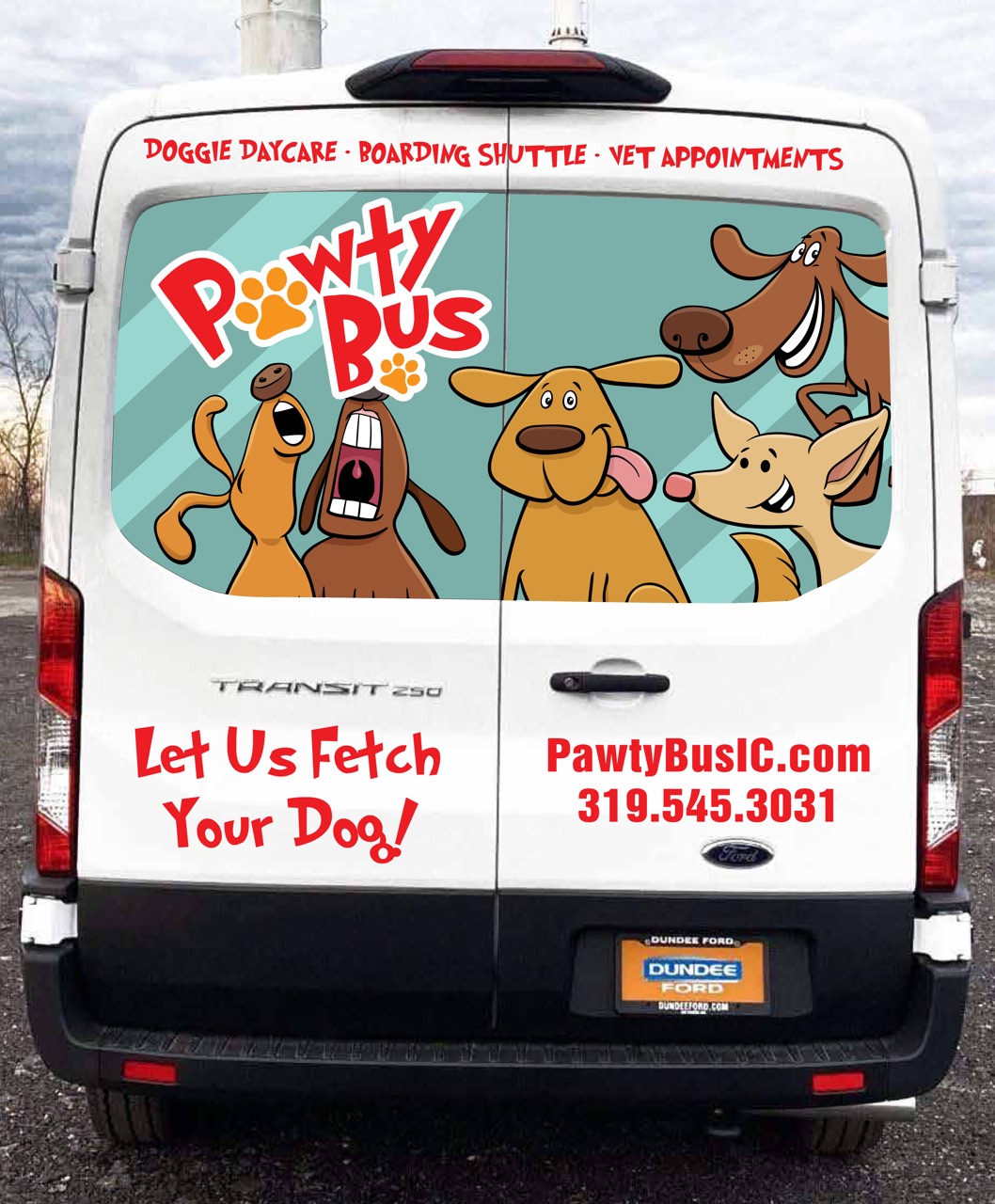 The Details
Your dog(s) must have passed the Pawty Bus temperament test to be eligible for this dog taxi service.

Reservations must be made no later than 5 pm the day before to reserve your dog (s) pick-up and drop-off.

** We understand emergencies occur. Last minute reservations will be handled on case by case bases at the discretion of Pawty Bus.
Pawty Rates

Daycare/Boarding
| | |
| --- | --- |
| Roundtrip | $20.00 |
| One-Way | $15.00 |
| Pickup Window | 6am – 9am |
| Drop Off Window | 4pm - 7pm |
| Pick up | $20 |
20% discount for each additional dog.
Monthly packages (can not be carried over month to month) *
| | |
| --- | --- |
| 2 round trips per week (8 round trips) | $150 |
| 3 round trips per week (12 round trips) | $210 |
| 4 round trips per week (16 round trips) | $270 |
Punch Cards *
20% discount for each additional dog
Vet trip $60 round trip waiting included
Contact Us: